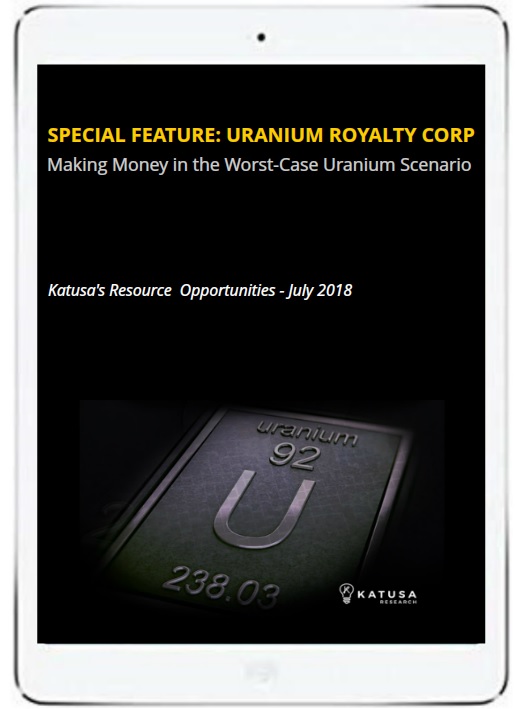 GET YOUR FREE SAMPLE ISSUE OF
KATUSA'S RESOURCE OPPORTUNITIES
Special Feature: Uranium Royalty Corp
Making Money in the Worst-Case Uranium Scenario
Katusa's Resource Opportunities – July 2018
Plus when you sign up, we'll send you Marin's free ebook…
It's called Resource Market Millionaire: How to invest like an insider and make a fortune in the natural resource market.
Written by New York Times Bestselling author and multi-millionaire investor Marin Katusa, Resource Market Millionaire is an easy-to-read book that explains the secret to making 1,000%+ returns in the natural resource market. Inside, you'll learn…
The single most important factor in resource stock analysis…
An incredible new way to profit in gold stocks…
Why you should root for a financial crisis…
And dozens of other useful tips and strategies.
It's a $49 value, free to you as a listener of The Investor Podcast.
What others have to say about Marin Katusa's work…
"Marin Katusa is a genius… the best stock picker in the natural resource field, ever." -Doug Casey, Chairman of Casey Research

"Marin always finds investments I have never heard of, but I've learned to pay attention. I made exactly half a million dollars — over 500% in less than a year." -F.F.

"Investing in Marin's ideas is the best decision I ever made. He puts his money where his mouth is. In less than three months, the value of my investment was over $52,000… up 280%." -G.T.